Tasty dishes prepared from exotic-looking water buffaloes from Bremerhaven, tender meat of appropriately reared woolly pigs from the nearby town of Schwanewede or seasonal dainties, such as our own honey from the hotel roof, and venison specialities from Brake on the other side of the Weser.
These delicacies are merely a few examples of the premium-quality products that are available on our menu and transform a trip to Bremerhaven and in the region along the North Sea coast into a sensuous experience.
The return to regional products is also a key element of our corporate sustainability philosophy and is goes beyond than the responsible and respectful approach towards nature and the climate. By supporting regional suppliers, we promote a trusting and loyal relationship with our producers. As a result, we can also carry out better quality checks than is possible in the large produce markets. The goods are fresh and short transportation paths contribute to climate protection.
For us, ensuring sustainable operations is a continuous development process.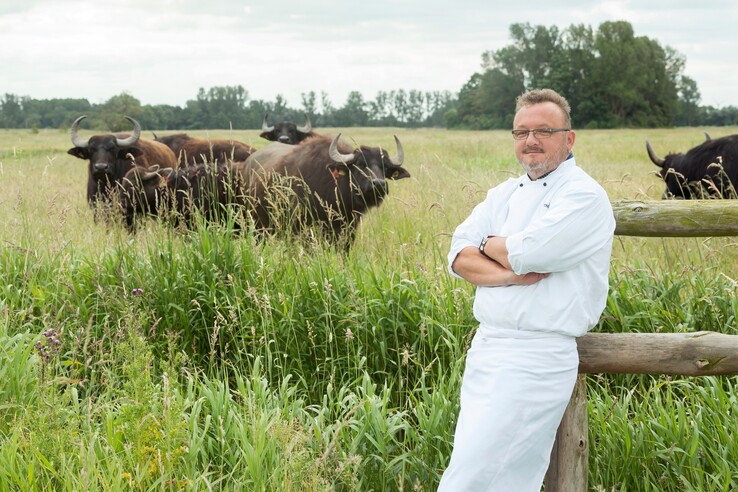 Things are humming! About 240,000 little workers have found a temporary home on the roof of the Conference Center at the ATLANTIC Hotel Sail City – yet another contribution to preserving biodiversity. In the bustling North Sea metropolis of Bremerhaven, the bees are able to find a generous supply of food, because pesticides are not used in the city.
Like the city beekeeper, Andreas Bredehorn, we are pleased to offer a pure, regionally sourced product. Even the beehives for his colonies are manufactured for him locally in Bremerhaven. Our head chef, Dominik Flettner, is delighted – he is able to supply our hotels with tasty "Seaport City Honey".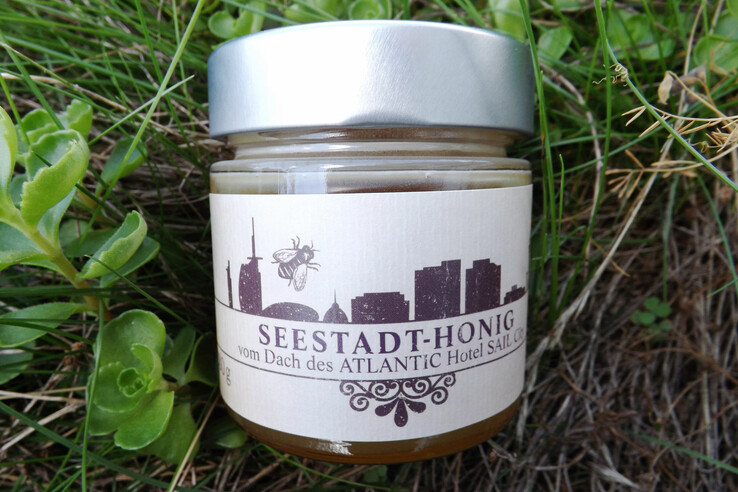 We are passionate about culinary excellence, innovative ideas, and the conscientious handling of valuable food resources. In Germany alone, 11 million tonnes of food are thrown away every year.
Our catering professionals in the STROM restaurant procure the ingredients shortly before they are needed and, ideally, from regional sources. The fresh preparation of all meals is a matter of principle. The ATLANTIC Hotels cooperation actively supports the "United Against Waste" initiative which, as the name already indicates, is against food wastage in large businesses and thereby makes yet another positive environmental contribution.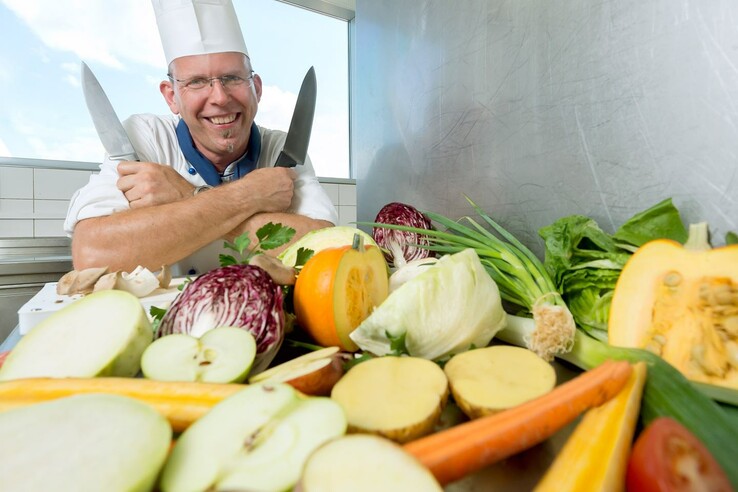 Since 2015, we have intensively busied ourselves with the topic of "company health management" (BGM). As one of the first measures, the so-called BGM team was formed to strategically promote corporate health management within the scope of regular meetings.
The first health days were hosted at ATLANTIC Hotel Sail City from 21 to 23 July 2015 in cooperation with the management consultancy firm Gudehus. Here, apart from a section consisting of greatly varying courses, the "my healthy workplace" workshop was also on the agenda. One point behind these workshops was to take a closer look at "everyday working life" for each department. The purpose of this is to organize the working conditions in a more health-beneficial manner.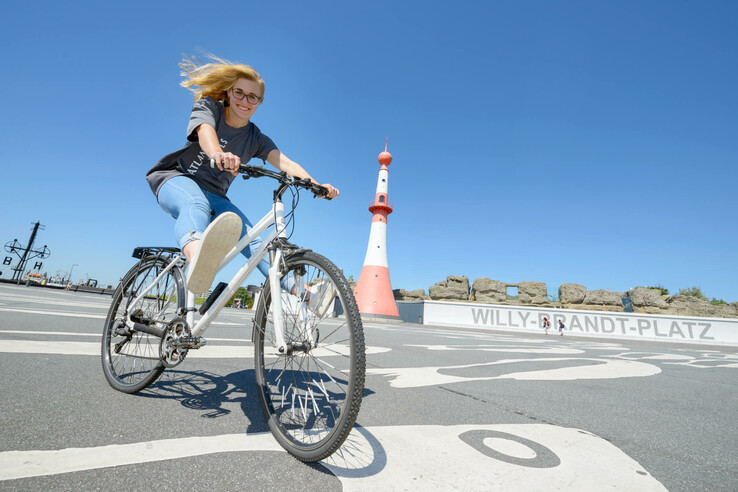 Our trainees are our future! Every single person in the company is important and essential for the success of the hotel. The declared aim of hotel management is, by strengthening the core competencies of young career entrants, to considerably increase their chances of receiving a permanent work contract after apprenticeship.
The apprentices then not only make a valuable contribution to everyday work procedures, but are also ready to assume responsibility on completing their training. Just what competencies are needed, and how can one support these young people throughout this important phase of their lives? The necessary knowledge and skills are conveyed by the company PiA3 (Personality in Action) and the hotel in a sophisticated training programme.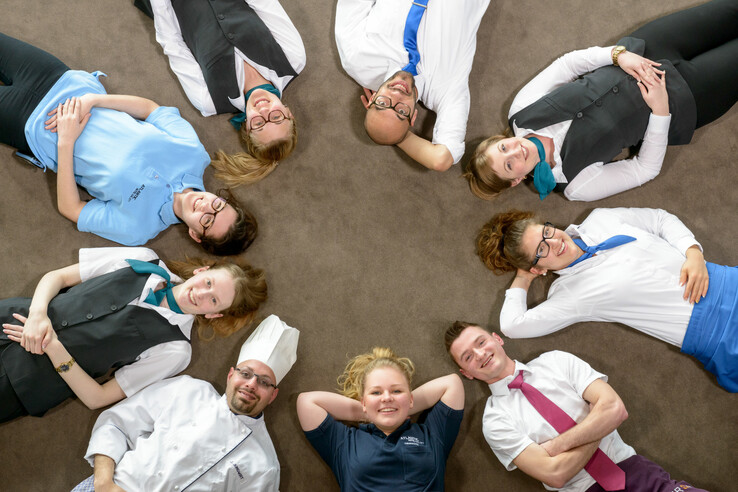 Every day, our staff members do their very best. We therefore see it as our duty to take the appropriate operational measures towards ensuring that the working conditions of our employees allow a better balance between their private and working lives. For our family-friendly personnel policy, we received the "AUSGEZEICHNET FAMILIENFREUNDLICH" award in February 2016 from the "Impulsgeber Zukunft" association in collaboration with the Senator for Economic Affairs, Labour and Ports as well as the Bremen Chamber of Commerce - CCI for Bremen and Bremerhaven.
The topics and measures relating to a family-friendly company culture are varied and wide-ranging. These range from the flexible arrangement of working hours, child care facilities, home office, and caring for sick or invalid family members to preparation for becoming parents. Agreements on objectives with defined measures are in place and are undergoing constant advancement.
Through a family-aware personnel policy, the level of job satisfaction and motivation of our workforce can be kept high, together with the quality of work. The positive effects are not only reflected in business performance; this approach also creates an atmosphere of well-being that is much appreciated by our guests.