The Bremen Town Musicians, Schlachte or Schnoor – discover Bremen's sightseeing highlights, just 10 minutes away by car! The Airport tram-stop is directly in front of the hotel.
Our Bremen Airport is Europe's fastest airport of departure: nowhere else in Germany will travellers find an international airport that is located so close to the city centre.
Travellers benefit from the outstanding connecting flights at European hubs, which are served about 200 times a week. Experience wanderlust at Bremen Airport and get a hint of that unique holiday feeling on site.
Tip: The short distances in the Bremen Neustadt invite you to many cultural and gastronomic highlights!
Due to the current situation at Covid 19, the following sights may vary.
---
The Bremer Shakespeare Company sees the evening at the theatre as a joint event celebrated with the audience, and relies on the imagination and on the spectators' delight in thinking about and sympathizing with what they see or hear. The productions interpret the characters and the world that Shakespeare invented, combining traditional acting with modern narrative techniques and a wide range of theatrical instruments. Shakespeare's emotionality and linguistic brilliance mingle with our thoughts and feelings, and also our ways of telling stories on stage. The programme of the Bremer Shakespeare Company also includes German and world premieres by international authors. The audience appreciates the casual, almost intimate atmosphere and the direct encounter with the actors.
Secure your ticket directly now!
As a very popular outlet centre, Ochtum Park Bremen has been an established name in the region for many years. A shopping experience for the whole family: with a playground for children, a generous number of parking spaces and a variety of restaurants, Ochtum Park offers a special outlet experience in the north.
Discover a wide range of brands and permanently reduced prices of up to 70 percent compared to the recommended retail price. Located directly on the A1 ("Bremen/Brinkum" exit), only 10 minutes from the ATLANTIC Hotel Airport, Ochtum Park is ideally accessible – and with 2,400 free parking spaces it offers the best conditions for getting there. 45 brands are presented on over 20,000 m² of sales area, opening up a great variety of shopping opportunities. There is always something for the whole family.
Here you can find more information about the outlet centre!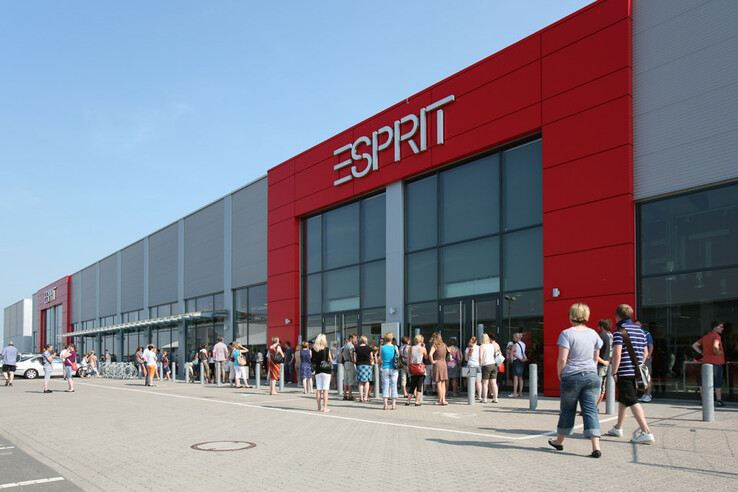 In the Südbad indoor swimming pool, you will find everything that makes a swimmer's heart beat faster for fitness and wellness:
A comprehensive range of courses, various pools with diverse possibilities for young and old, a roof terrace for relaxing, and a large sauna landscape all leave nothing to be desired. In short: a pool for all seasons and every need!
The four saunas offer every sauna guest, whether wanting to turn up the heat or just looking for moderate warmth, the right way to make a complete get-away from everyday life. On the spacious roof terrace, you have the necessary zone for cooling down between the sauna sessions or for prolonged resting while leafing through the magazines that are provided. In winter, when the weather in Bremen is – sometimes – cold and uncomfortable, the fireplace room provides absolute relaxation with a crackling fire and cosy warmth.

The indoor swimming pool
25 m pool with diving facility (1 m and 3 m diving tower)
Bubbling water beds
Exercise therapy pool (31 °C)
Swim training pool (31 °C)
72-meter-long giant slide
Generously designed parent-child area with toy boat canal
Roof terrace
Floor lifter for people with disabilities
The saunas
Steam bath (40 °C, 100% humidity)
Bio sauna (60 °C, 30% humidity)
Dry sauna (85 °C)
Outdoor atrium
Ice fountain
Log cabin sauna (90 °C)
Roof terrace, winter garden and fireplace
Foot baths
Plunge pools
More information: www.bremer-baeder.de
The "Lace-Up Shoe" theatre was founded in 1976 and has been anchored in Bremen Neustadt with its own venue since 1994.
Schnürschuh Theater lays claim to an artistically high standard, combined with the goal of making the productions accessible to everyone. Young audiences in particular often enter the Schnürschuh on the first theatre visit in their lives. As a spectator, you are incredibly close to the action, and the company uses this intimacy to the full: the Schnürschuh style is, as far as the set is concerned, usually extremely reduced, testing the light and sound to their limits. The actors and actresses are the focus of attention on the small stage: they are allowed to show versatility and energy, and to be poetic, funny and dynamic. The spectator does not remain uninvolved or fade into the crowd.
Secure your ticket directly now!
The Olbers Planetarium at the university building in Werderstrasse (also known as the "Seafaring School") is the most visited small planetarium in Germany. Since 1952, prospective ship masters have been trained here in the art of celestial navigation. Over the years, the planetarium has also become a visitor magnet for the general public. From fairy tales under the starry sky for the youngest visitors to journeys through time and space and eventful late-night star shows, there is something for all age groups. Some 23,000 visitors are enchanted by the world of stars every year. In addition to the public guided tours, special events are also possible.
You can find further information about the programme here!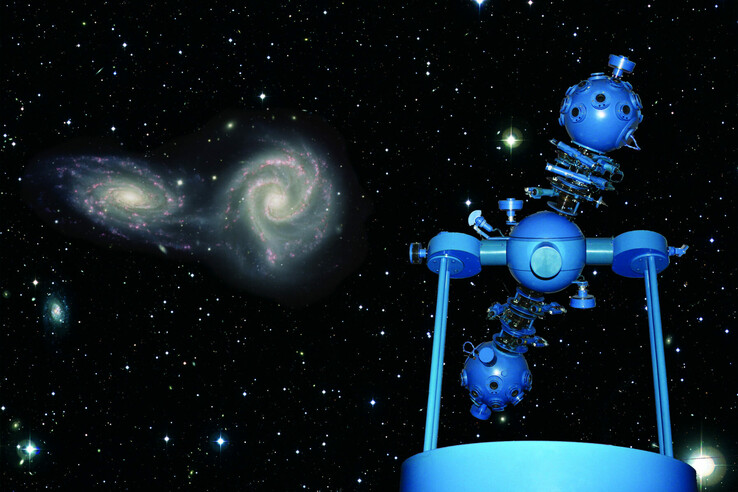 Im Stadtteil- und Familienzentrum mitten in der Bremer Neustadt werden mit dem vielseitigen Angeboten Familien und dadurch unmittelbar die Kinder unterstützt.
Herzstück des Hauses ist das offene Café – mit großer Spielecke. Werktags von 9 bis 11 Uhr kann hier jeder gemütlich frühstücken und ab 12 bis 14 Uhr zu Mittag essen. Im Anschluss daran können Sie bei einer Tasse Kaffee oder Tee ein gutes Stück Kuchen genießen. Das Café ist außerdem zentraler Ort für viele Veranstaltungen. Egal ob Kaspertheater, Bilderbuchkino, Handarbeitsstammtisch oder Bastelangebote, hier ist immer etwas los. Auch an den Wochenenden finden Veranstaltungen statt, das aktuelle Programm siehe hier.

Und wer finanziell unterstützen möchte, kann dies natürlich gerne tun:
SOS-Kinderdorf Bremen
Sparkasse Bremen, IBAN DE73 2905 0101 0001 0451 60, BIC SBREDE22.

Klamöttchen: Das SOS-Kinderdorf Bremen betreibt zudem in der Bremer Neustadt zwei Secondhand-Läden. Ehrenamtliche Mitarbeiter und Mitarbeiterinnen verkaufen hier gut erhaltene Kinderkleidung bis Größe 152, Kinderbücher, Spielzeug und die Erstlingsausstattung fürs Baby. Alle Artikel wurden im Vorfeld gespendet und ermöglichen es so, Familien mit kleinem Geldbeutel Kleidung und Spielsachen für ihre Kinder zu kaufen. Alle Einnahmen der Seconhand-Läden fließen in die Arbeit des SOS-Kinderdorfes Bremen. Die Adressen und Öffnungszeiten finden Sie hier.

Das SOS-Kinderdorf freut sich auf Ihren Besuch!